The British Royal Family is undoubtedly the most popular among royal families. The whole world watches every event carefully that engages Kate Middleton and Prince William and any event in their life becomes headline news. But the representatives of other monarch countries often stay in the shadow, even though they are all kind and noble people who seem to have just come down from the pages of a good fairytale.
We at NewssGuide got inspired by the example of the Norwegian Royal Family and are sure that it has undeservedly been deprived of the attention it deserves.
1. The poorest royal family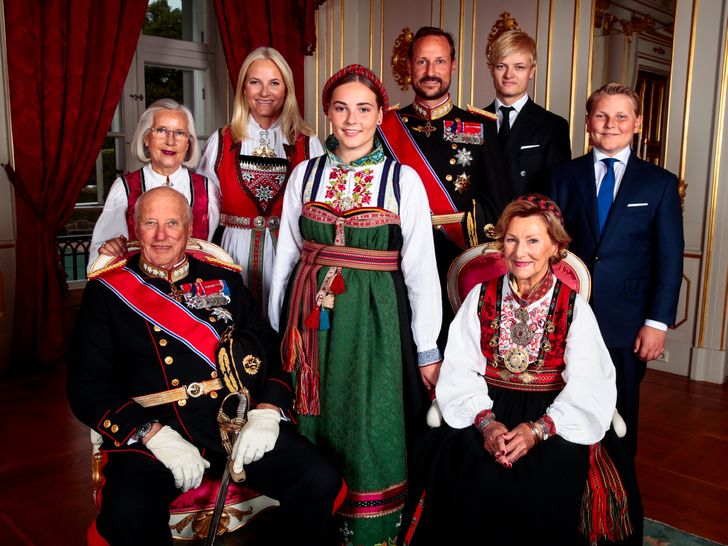 The king of Norway is one of the poorest monarchs on Earth, and this royal family lives the most modest life compared to the other royal families in Europe. The members of this family dress in a very simple way, even at formal events, which distinguishes them from other noble people.
Moreover, they don't live on the money of taxpayers, but instead try to earn money themselves. For example, Prince Haakon, together with the Katzenjammer band, recorded a single for Christmas. The success of the song was mind-blowing. All the money Haakon made from this collaboration was donated to charity.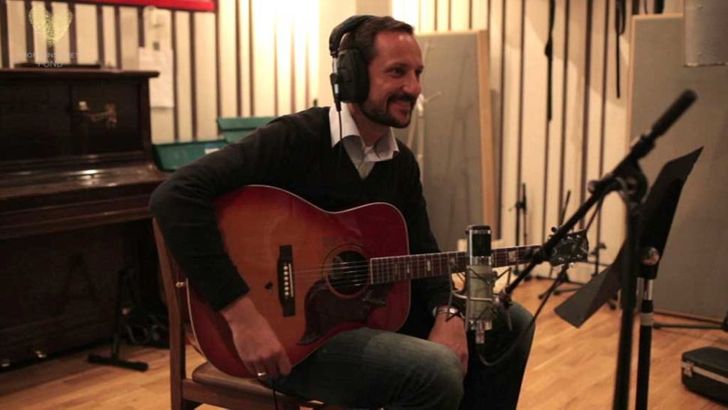 2. King Harald V sacrificed everything for his love.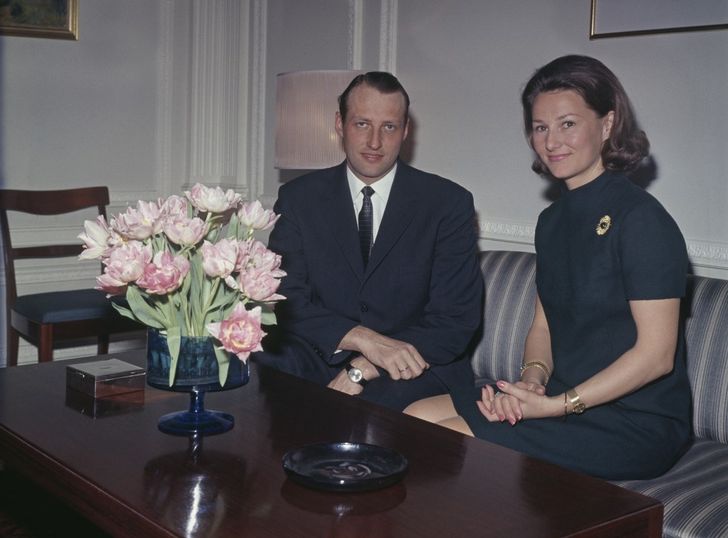 This amazing royal couple had to go through many things to stand up for their right to be together. Their marriage became one of the strongest among the monarchs — so strong that Harald and Sonja celebrate their birthdays together on one day. They met each other at a party organized by a common friend. Sonja used to be a sales assistant and was dreaming of becoming a fashion designer. Their secret love story lasted for 9 years.
It was secret because Harald's father Olav V was totally against the relationship of his son and an ordinary girl. But at some point, Harald's and Sonja's love stopped being a secret thanks to the ever-present media and society turned out to be loyal to and support the choice of the heir.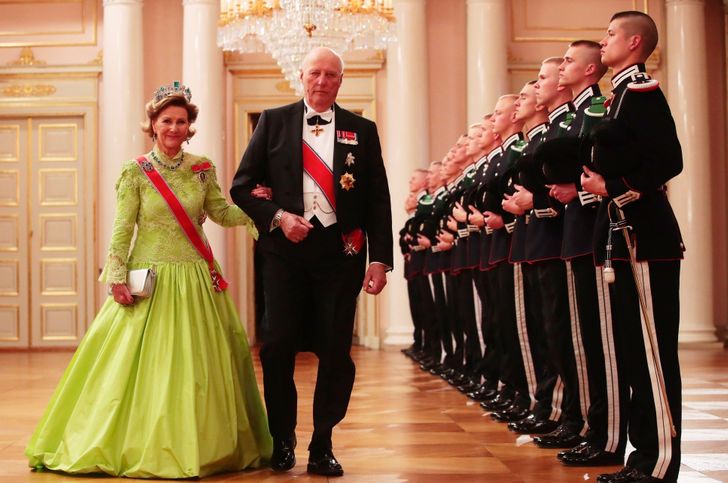 Eventually, after having gotten tired of trying to persuade his father, the crown prince challenged the system and declared that he was either going to marry Sonja or stay a bachelor for the rest of his life, which would automatically deprive the throne of an heir. Much to the entire country's joy, the king surrendered. Harald and Sonja's wedding became one of the most significant events in the history of Norway.
By the way, the king of Norway is the direct descendant of Edward VII, the eldest son of Victoria, which makes him the second cousin of today's British queen.
3. The king's son married a single mother.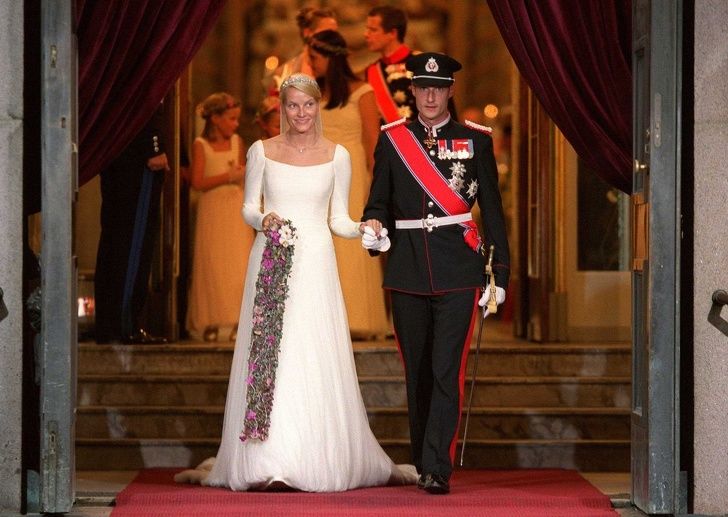 The king's son, Prince Haakon followed the example of his father and fell in love with an ordinary girl who he met at a rock festival. But unlike the shy and charming Sonja, Mette-Marit was followed by a train of aggravating circumstances. The girl had an illegitimate son, and in her youth, she had tried illegal substances.
Society wasn't ready to accept such a choice from the prince. Then the heir called a press-conference during which Mette and Haakon talked about their love story. The sincerity of the couple ensured the Norwegian people that their love was true and even the most avid cynics shed a couple of tears while watching it.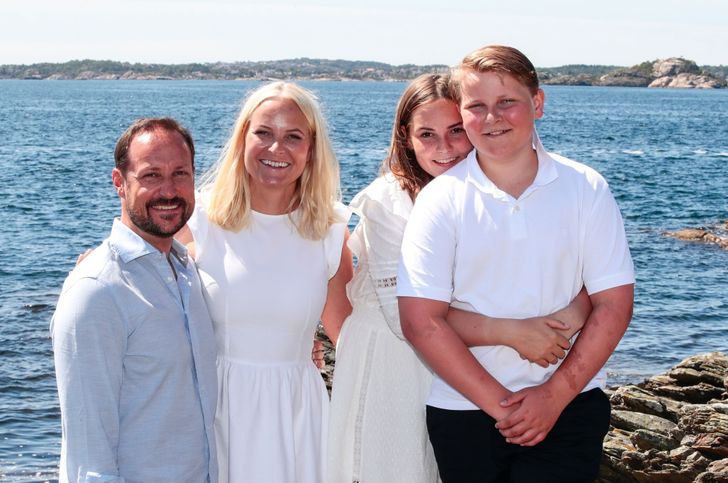 Still, this union decreased the royal family's ratings. But once the couple gave birth to their daughter, everything went back to normal. Mette-Marit gave birth to 2 kids: in 2004, it was Princess Ingrid Alexandra and in 2005, it was Prince Sverre Magnus. Haakon is also a stepfather of Marius, his wife's illegitimate son.
4. Princess Ingrid Alexandra is the future queen of Norway.
Princess Ingrid Alexandra is a unique child because it's her who will become the first queen of the country after the succession reform was introduced in Norway. There was only one woman who ruled the country before her and it was at the end of the 14th century. That's why Ingrid Alexandra will be the first Queen of Norway for the past 6 centuries.
This fact inspires Norwegian women because they are very emancipated. For example, it is considered normal in the country if a man takes paternity leave to look after a child. That's also the reason why the princess is more popular here. She has already enchanted her subjects with her modesty and calm character, and there is no doubt that she will become a wise and kind queen for Norwegians.
5. The family's main advantage is their sense of humor.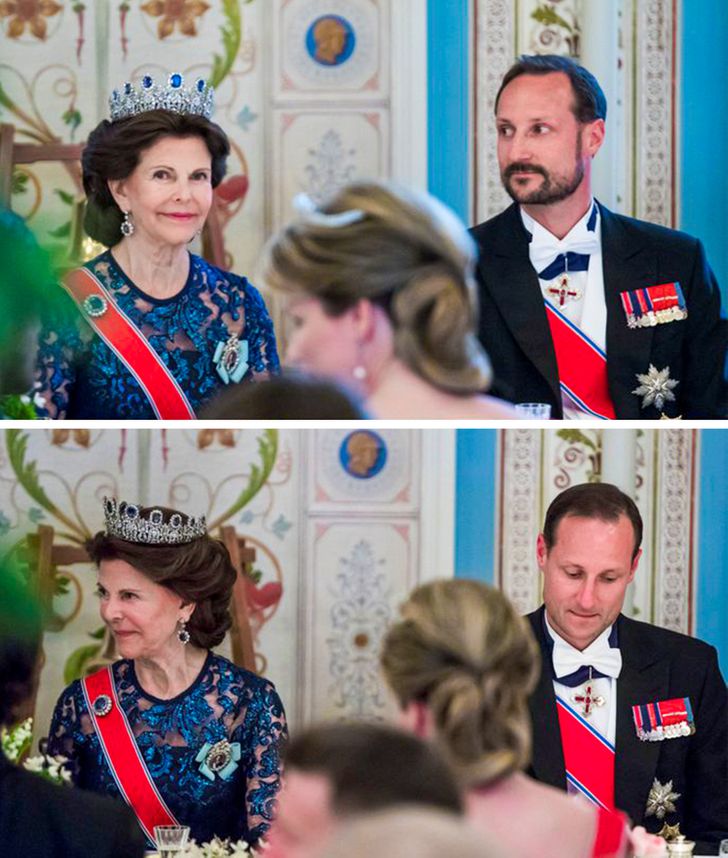 Prince Haakon likes to play jokes and cut through the degree of pathos at official events. For example, he made everyone laugh when he disappeared at the anniversary of his parents and then appeared again but without his beard, which he had never shaved before. During the traditional family appearance at the balcony, the crown prince and his wife began to sing along to the children's choir, and then he even danced.
Prince Sverre is like his father: that same day he got into his father's joking mood and started to make faces and dance on the balcony too. The media often captures the funny things the prince does.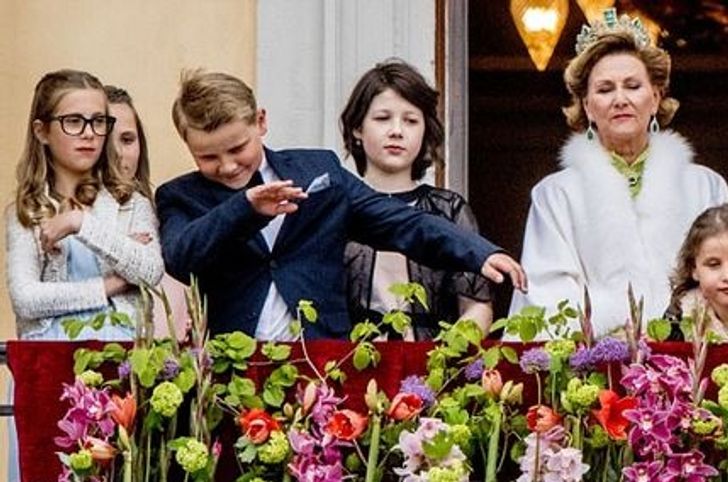 Sverre 's grandfather, king of Norway Harald V, often causes laughter among his deputies because of his sayings at official events. For example, due to his age, the media often gossip about his death, but Harald never stops laughing at it and continues to demonstrate his strong spirit.
6. Royal members are fond of sports.
Unlike other monarchs, the Norwegian royal family are actively involved in sports and most often appear at sports competitions, rather than at social parties. The rulers of Norway like sailing most of all. King Harald V even represented his country in the 1964, 1968, and 1972 Olympics. His father Olav V was an Olympic champion.
Together with his wife, Queen Sonja, Harald visited Antarctica in 2015. The spouses are also fond of eco-tourism. Of course, their kids follow their example: they are engaged in horse riding, sailing, skiing, and surfing, they also go hiking, where they camp in the open air.
7. They care about the environment.
Prince Haakon has been driving an electric car for the past 15 years. The family palace is equipped with solar panels, and there is almost no plastic in the Skaugum residence of the prince. The Crown Prince and his wife actively urge others to take care of the environment and reduce their consumption of water and electricity.
The royal family tries not to wear items made of natural fur. That's why Kate Middleton stood out significantly while wearing a fur hat during their official visit to Norway. The country plans to completely stop the production of fur by 2025.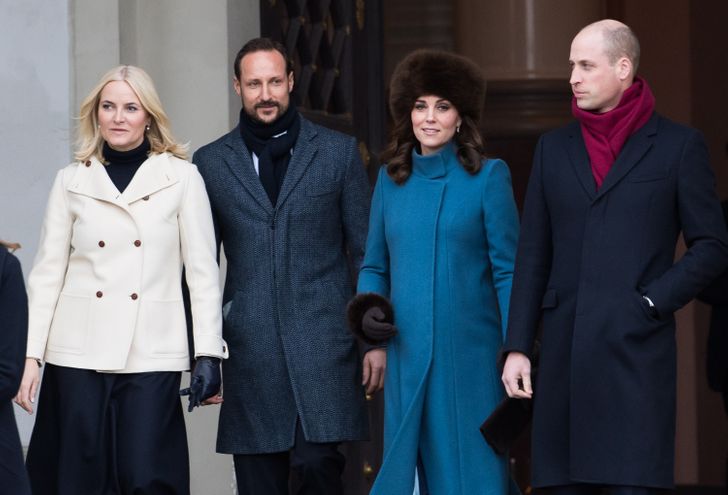 8. They appreciate a simple life.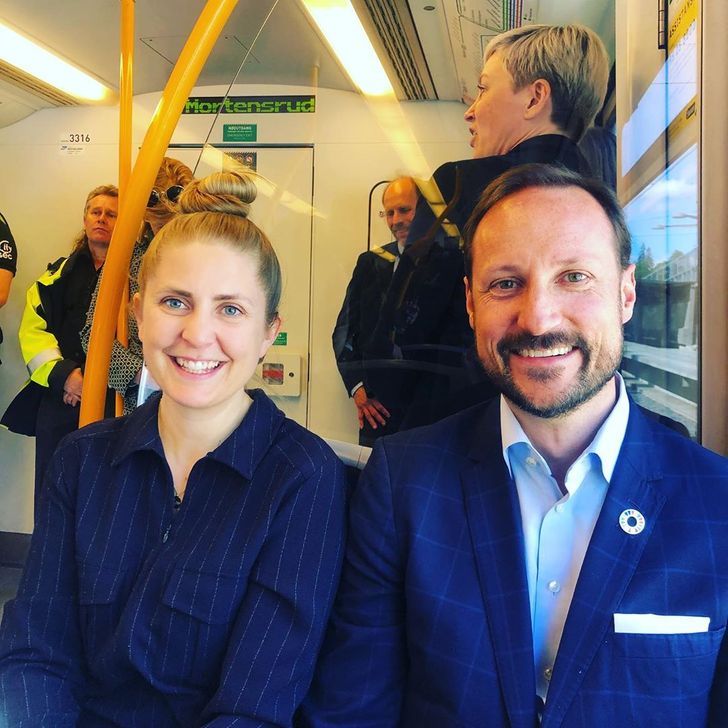 Can you imagine a royal family member using public transport? People in Norway don't get surprised when they see the prince taking a ride on the same train with them. The royal family doesn't fly to go vacation on a private island, doesn't hide behind a high fence, and doesn't hire brutal bodyguards. For example, during the previous summer, the Crown Prince went to Ibiza with his family where they were sunbathing together with other vacationers.
Mette-Marit didn't have a fancy wedding dress (she opted for the little-known local brand Ove Harder Finseth), and she didn't have a fancy check-out from the maternity hospital, the way it's done in Great Britain or Spain, for example. The parents always wished that their children would have a normal childhood like everyone else, playing outside and having fun. By the way, the prince and the princess attend a normal public school.
9. Princess Märtha Louise is a rebel in a good way.
This princess often violates protocol, like opting for ripped jeans instead of a sophisticated dress, climbing trees, and dreaming of an ordinary life. She refused her title and state money and now lives in an ordinary house, drives a truck, and pays taxes. She takes care of her kids herself, occasionally seeking help from babysitters or cleaning agencies, just like many Norwegians do. She has started charity foundations to support the disabled, sick people, athletes, and young talents.
Märtha Louise is also scandalously famous for her divorce and a new relationship with a person who calls himself a spiritual shaman. The princess seriously considers herself a clairvoyant.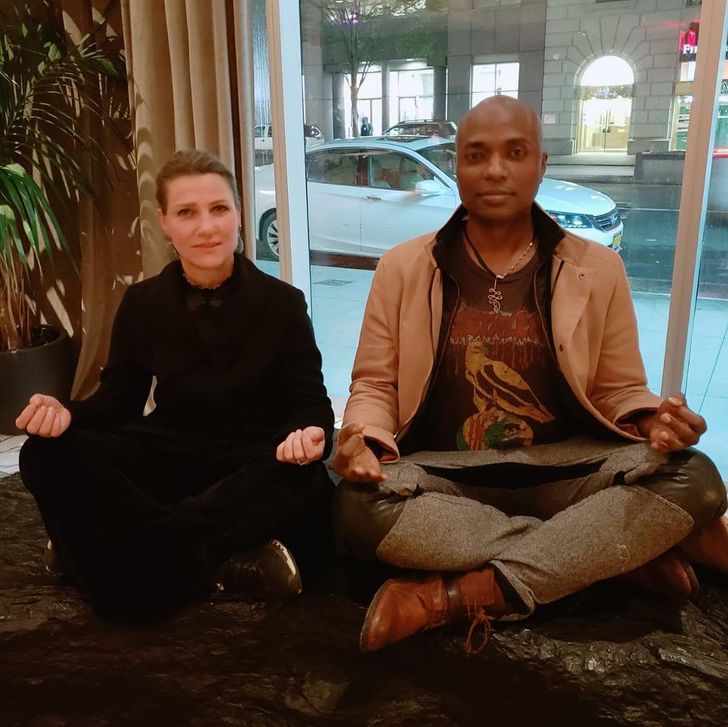 10. The son of the Crown Princess, Mette-Marit, and his girlfriend are the Norwegian Meghan and Harry.
21-year-old Marius refused the official execution of his royal duties and he now makes his own living himself. Recently, he started to date model Juliane Snekkestad, who is famous for her explicit photos in men's magazines. The media has started hunting for the couple, comparing them with the former Duke and Duchess of Sussex, because Meghan Markle is also famous for her provocative photoshoot in Men's Health. The royal house stood up for the young couple, having declared that Marius has the right to freedom in his personal life.
Do you think the Norwegian royal family can compete with the British one?