The images of these famous women inspire ladies from around the world to choose the bravest, brightest, and trendiest outfits. They are loved by critics and fashion magazines and there are hundreds of photos of them dressed in perfect combinations of clothes and accessories. And very few people actually remember that just 10-15 years ago, these fashion icons were only just looking for their style and making mistakes while building their wardrobes.
We at NewssGuide decided to remember what path these 18 famous women walked to become true gurus of style and fashion.
18. Victoria Beckham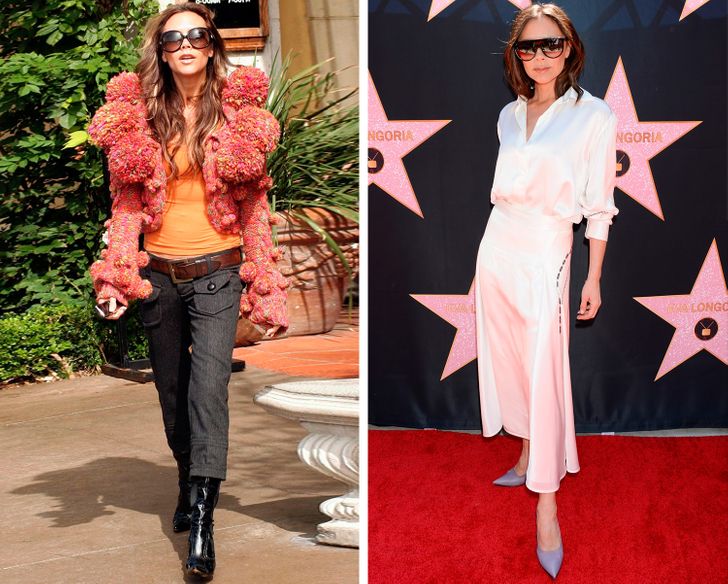 Victoria Beckham is one of the women that has managed to turn their careers around 180 degrees and find themselves in a totally different field. Just 15 years ago, the entire world knew Victoria as one of the members of the Spice Girls and the wife of a famous soccer player. But today, Posh Spice has become one of the icons of the fashion world and the owner of a successful brand.
17. Natalie Portman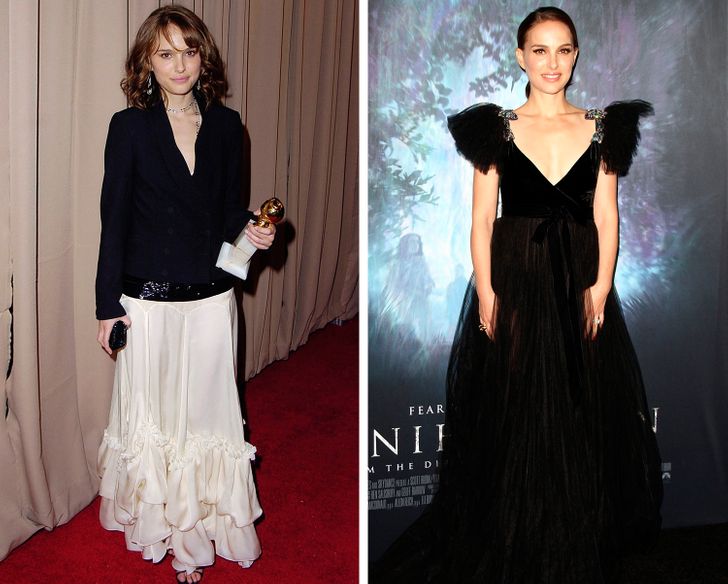 Since her very first appearance on the Red Carpet, Natalie Portman has always chosen feminine styles and simple colors. Over time, her outfits have become more well-thought-out and elegant. Also, the star of Black Swan prefers dresses from Dior and Givenchy that really highlight her style.