Nothing changes as fast as fashion trends do. But people desperately try to keep up with them anyway. It's stylists who have the most up-to-date knowledge of fashion and some of them (luckily for us) are ready to share what they know on the Internet. Alexandra Gazinskaya, a stylist from Krasnoyarsk, has more than 50,000 followers on Instagram and believes that there's no universal advice for everyone so she never gives recommendations like, "You should wear these clothes and don't even try to put on these." On the contrary, she reveals simple fashion tricks that will help you keep up with the ever-changing fashion trends.
We at NewssGuide dove into Alexandra's blog and found out what we should wear to look gorgeous in our everyday lives.
What tights we should choose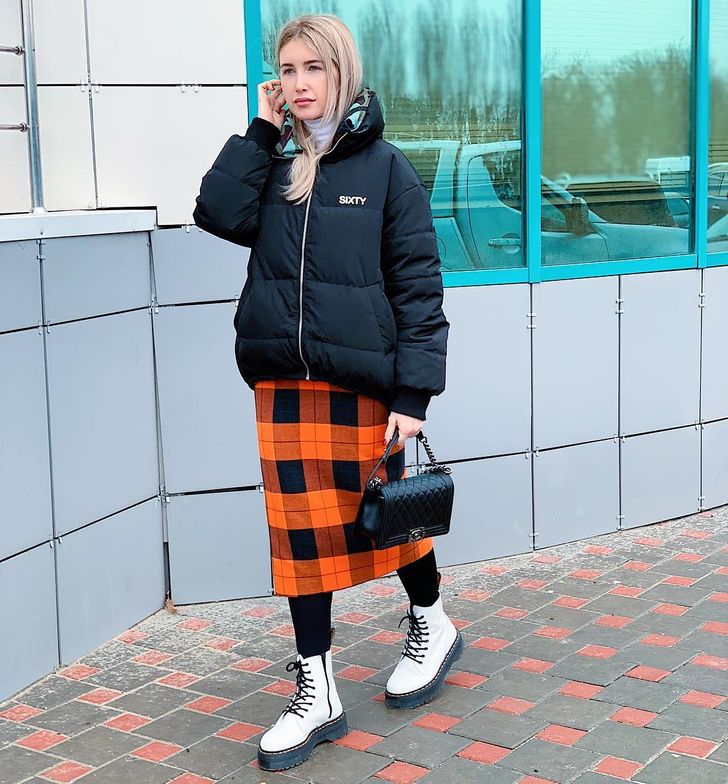 Thick, black tights are an essential element of any winter wardrobe. Some women can replace them with dark brown or navy blue tights.
If you want to show your creative side, you should try different tones of monochrome tights. The color should match your shoes, dress, or skirt.
If you're ready for some serious fashion experimentation, choose tights with prints that don't match other clothes in color and use them as an accent piece.
But the main rule of wearing single-tone tights is to choose a pair that isn't shiny at all. Shine will make your outfit look cheap and could add a few pounds to your legs. Choose matte tights and you won't regret it.
If you're going to a party or celebrating holidays like the New Year, you can wear shiny tights even with sparkling crystals or other bling. There are many creative options but they aren't meant for everyday wear.
How to find the best pants rise for your body type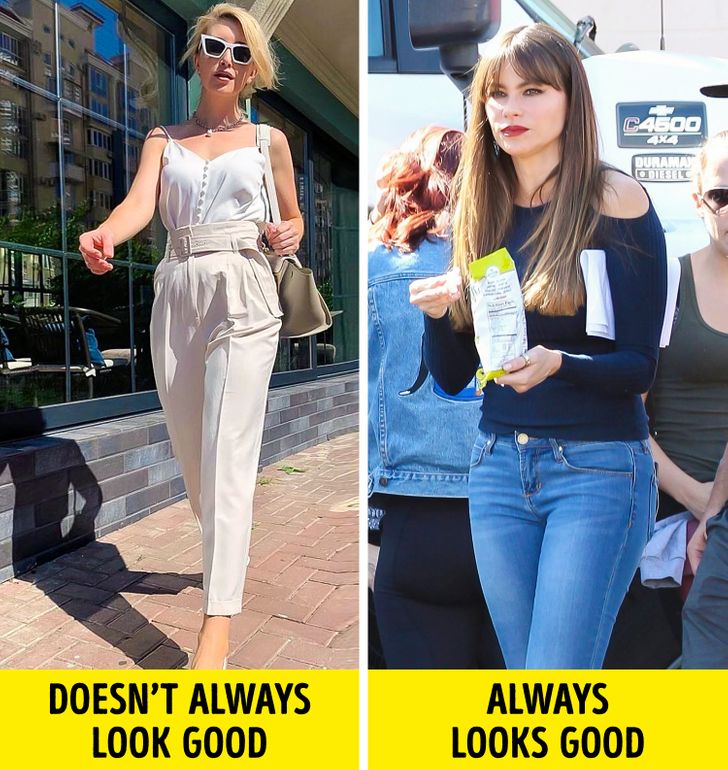 There's a common misconception that only extremely high-waisted jeans are in trend now. First of all, high-rise pants don't look good on every body type. And secondly, they can seriously distort body proportions if, for example, your legs are too long. That's why it's a mid-rise that suits most people.