The good news is that fashion usually strives for femininity and naturalness. Designers are always ready to surprise us and create quite unique trends like cow prints, tights that are so cool they could be displayed in museums, and bike shorts that are supposed to be worn with high heels. In order to look stylish, you need to know how to combine all these things correctly and use this knowledge in your everyday life.
We at NewssGuide track fashion trends carefully and are ready to show you a guide on the current hottest trends.
1. Photoprints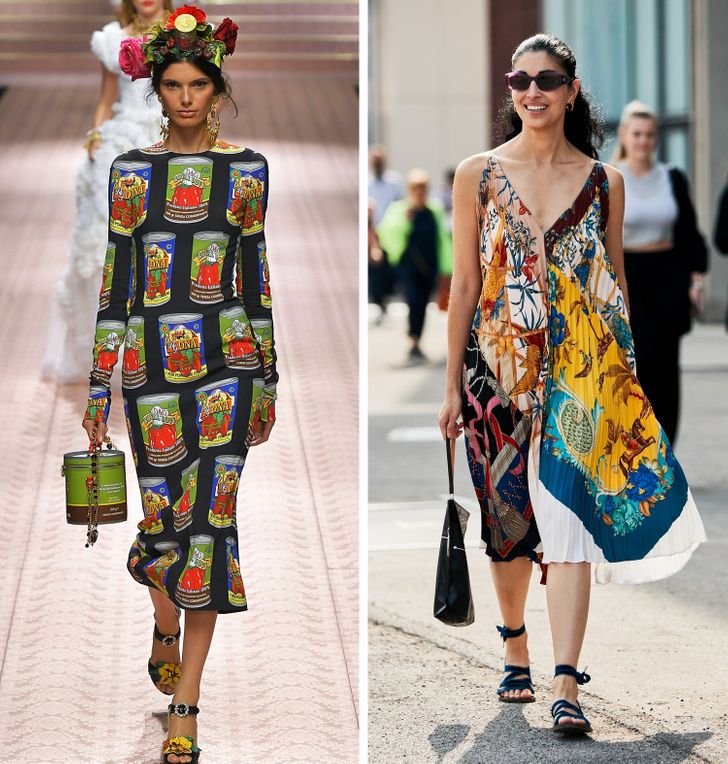 Loud words and smart quotes printed on sweatshirts and T-shirts are going to stay in the previous season, because now it'll be photo prints that will provide the commentary on your surroundings and show your personality.
Paintings from popular artists, abstract figures, landscapes, portraits, and commemorative photographs are going to shift into the spotlight.
2. Fantasy tights
Indie designer, Lirika Matoshi, creates real paradise gardens on ordinary tights. And her unusual designs made with sequins, beads, crystals, and embroidery on all types of mesh tights will almost guarantee a certain aesthetic pleasure.
These masterpieces of hosiery even have flower and insect compositions (made of rhinestones). Swoon!
You can decorate your own tights yourself too. All you need to start are a pile of rhinestones, sequins, and ready-made appliques.