Great Britain is one of the few countries that has managed to keep a monarchy through the centuries. This became possible thanks to the country's loyalty to traditions. Special requirements regarding the way royal people look is a part of these traditions. So, Catherine, the Duchess of Cambridge and the wife of an heir apparent, always finds herself as center of attention for the mass media and ordinary people. Today, she is a great example of elegance, but everything was different in the past.
NewssGuide admires the Duchess' style and recalls which fashion lessons she had to learn. We're not suggesting that anyone needs a personal stylist, but there are a few interesting tips that Kate uses that we should make note of.
When you're your own personal stylist.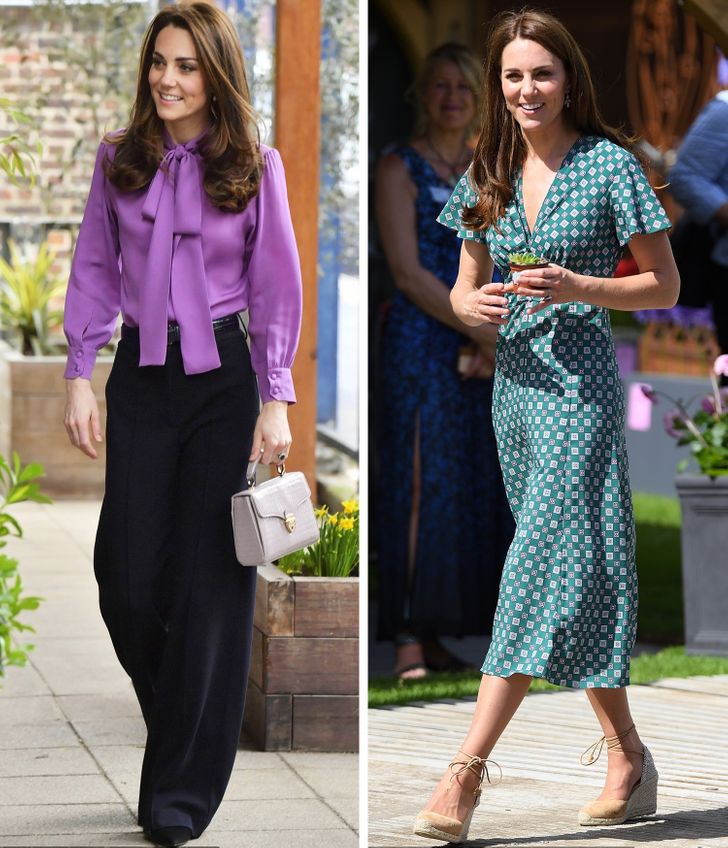 Images created with a stylist.
In 2016, the Duchess of Cambridge took part in a Vogue photoshoot (see picture above). Kate created this look herself of an ordinary cowgirl and decided not to hire a stylist. Unfortunately, the image was criticized by people: they said it was too simple for a duchess. Later Kate realized she didn't want to take risks and decided to turn to the experts.
In April 2019, the world found out Kate Middleton's assistant, Natasha Archer, went on maternity leave, and Virginia Chadwyck Healey is her new stylist now. The future Duchess met Virginia while she was a student: the girls studied art history together at the University of St. Andrews in Scotland. Thanks to a fresh mind, Kate's look is more modern and impressive.
Start wearing trendy items gradually and with caution.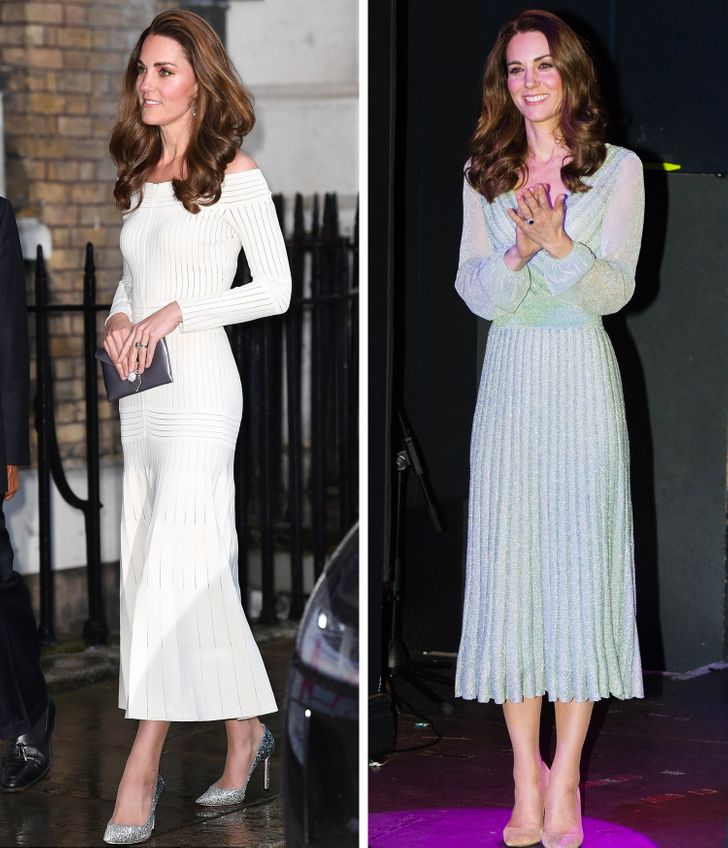 The Duchess is the representative of the British monarchy and the future Queen consort. She can't let herself be too keen on fashion unlike, for example, Meghan Markle whose husband is 6th in line for the throne.
All of Kate's looks are limited by tradition, they should stand apart from trendy fashion and be timeless. The rules allow her to carefully add some modern trends. This is the reason we sometimes see the Duchess with open shoulders or wearing pleated skirts. But we'll never spot her wearing leopard tights, fashionable bomber jackets, or oversized blazers.