For many, Rachel Green is their favorite Friends character. And it's no wonder why. Although choosing your favorite Friends' character is a never-ending debate, you can't deny that Rachel is the fashionista of the group. Coming from a wealthy family, she's elegant and stylish and has dreamed of becoming a fashion consultant since the beginning of the series. She clearly loves shopping and not just for anything: she's into prestigious brands. Her style is a great example to get inspired by and shows that there are clothes that never go out of style!
To honor Rachel Green, NewssGuide made a compilation of her best looks throughout the series. We also found out some other interesting facts about her clothing on Friends. Be sure to check out our bonus at the end of the article to find out which celebrities are pulling off Green's style today.
1. Short black top with a black skirt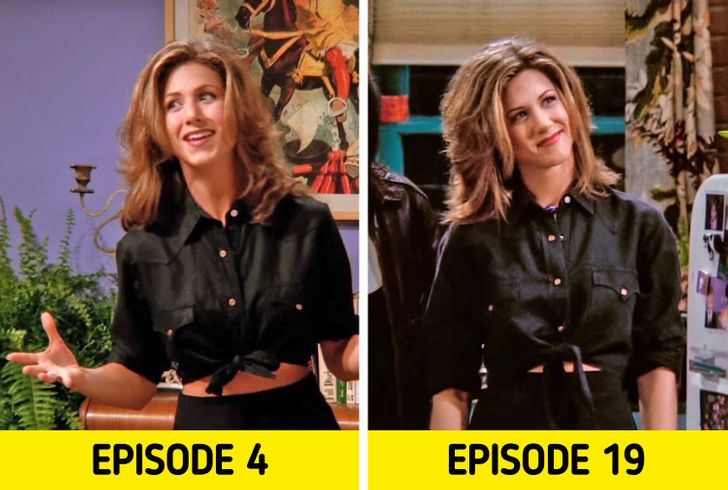 Rachel adopted this look in episode 4 of the first season of Friends. She liked it so much and felt so comfortable wearing it that she used the same outfit in episode 19 of the same season. The short black top and a high-waisted skirt are a combination that has come back in style in recent years.
2. Same style, same episode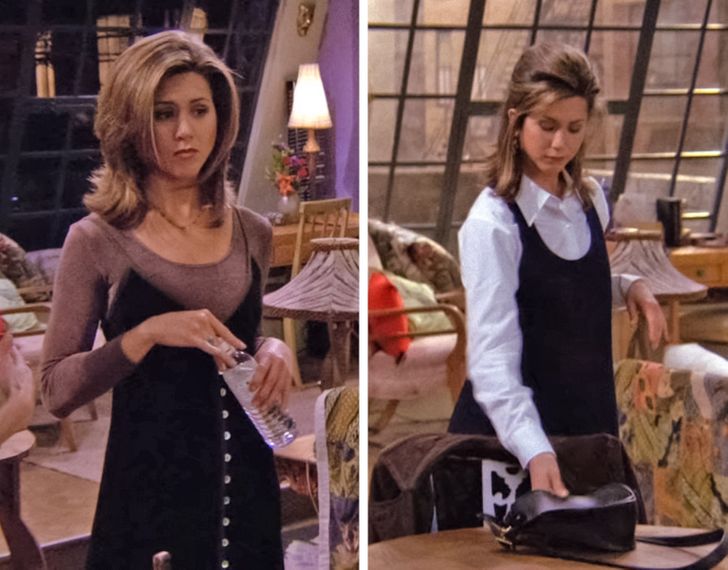 A classic: the overlay dress. This look is useful for giving new life to a basic black dress or for being able to wear a spring dress during the winter. It never fails! So much so, that in the same episode (season 1, episode 15) you can see her wearing the same overlay dress style, but with different clothes.