They say that fashion goes in cycles, but trends come and go so quickly that some of them become outdated after a very short period of time. The world of fashion creates completely new rules every year.
NewssGuide decided to find out what the top designers in the world showed at their latest fashion shows and what might interest us in the shops in 2018. We don't insist on following these rules obediently but share the opinion of the people who set trends for the year ahead.
T-shirts with funny prints vs. T-shirts with meaningful prints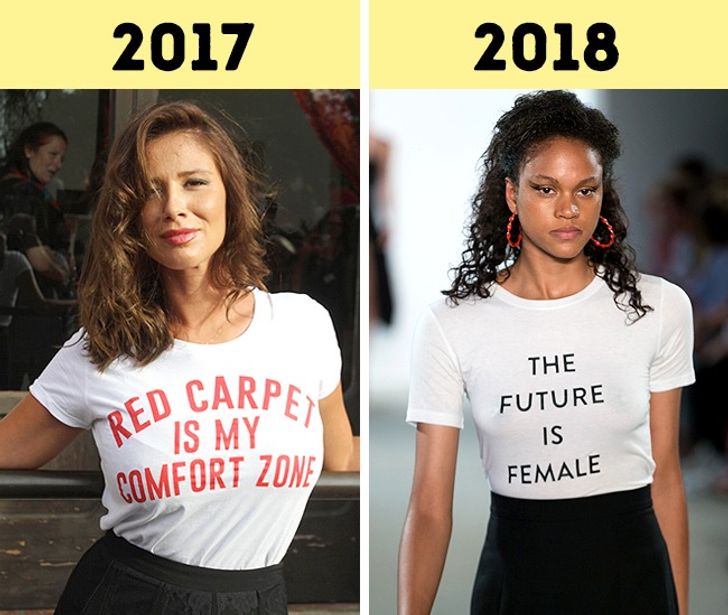 2018 is defining an interesting trend: now you can speak out with the help of your T-shirt. We know that today anyone can buy a T-shirt with a print, but things are getting more serious. No more frivolous phrases. What you wear should express your thoughts and your worldview, even if they're provocative.
Fashion houses like Dior, Haider Ackermann, Prabal Gurung, Ashish, and many others have already shown life-affirming slogans and mottos in their spring 2018 collections.
Instagram style vs. suits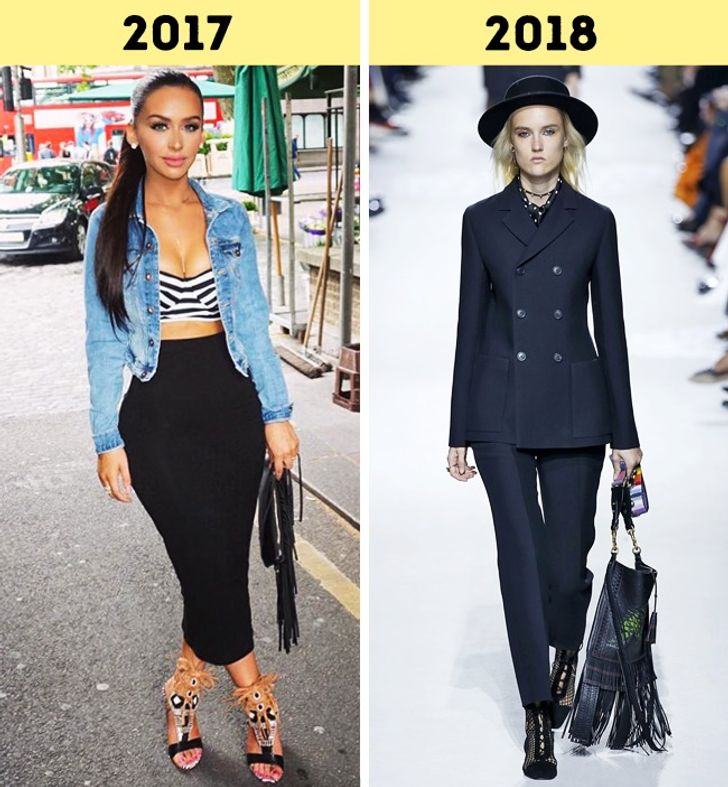 Designer Louis Verdad dresses the most stylish Hollywood celebrities like Cate Blanchett, Madonna, Milla Jovovich, and Eva Longoria. In his opinion, the tendency to dress like the reality show star Kim Kardashian will go out of style in 2018.
Ripped jeans, leggings, corset belts, and skin-tight dresses will very soon belong to the past. They'll be substituted by classic clothes that can have a high dosage of sexuality and attractiveness without being too vulgar.
Dior, Lanvin, and Dolce & Gabbana have embraced this idea and showed different types of tailored suits in their new collections. The designers suggest wearing a complete 3-piece suit as well as combining parts of it with casual clothes.