Everything repeats itself in life, and fashion is no exception. What we now call "novelties" and "fashion trends" were all invented long ago and have already been tried by fashionistas.
When we at Newssguide decided to find out where popular fashion trends came from, we again realized that most of them have already been invented and followed by fashion lovers over the years.
15. Trenches from the 1940s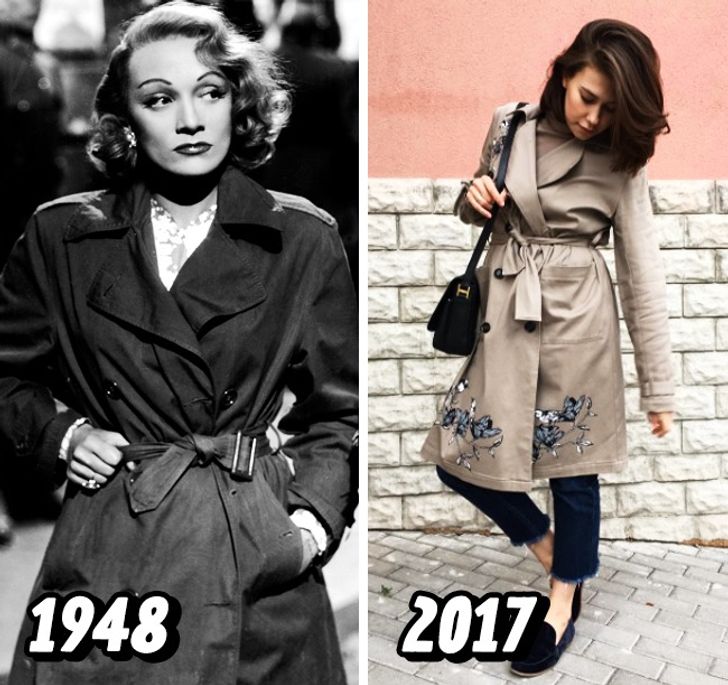 1901 was the year when the word "trench" first appeared in the fashion world, when the British military ministry approved it as clothing for soldiers. After World War I, the trench was transferred to the cloakrooms of civilians, and fashionistas all over the world fell in love with it. A huge role in this was played by the movies of the '40s-'60s: the trench appeared in Casablanca, The Key, Breakfast at Tiffany's, and many other films. It has become a truly cult item.
14. Nighties from the 1990s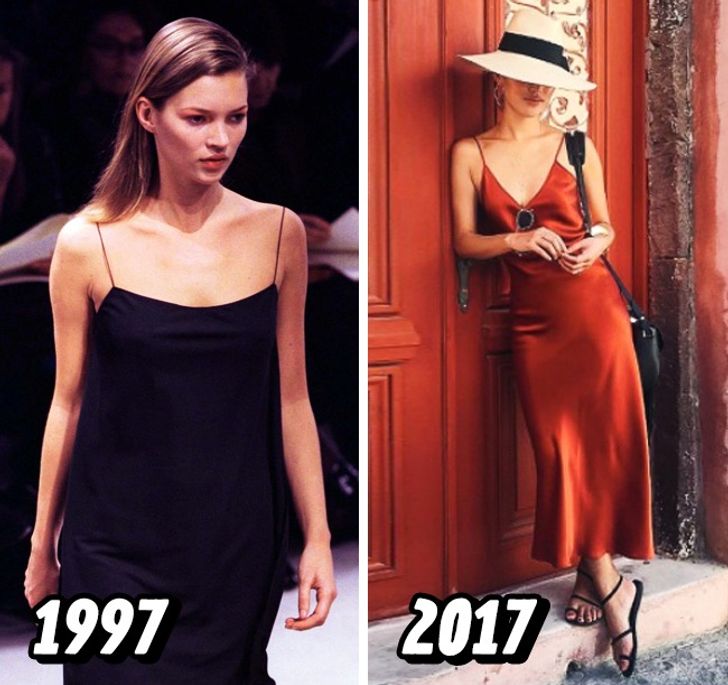 This slip dress looks like a real nightie, as if you've just woken up and immediately decided to go to a party. It remains a favorite outfit of fashion lovers, both today and 2 decades ago.