NewssGuide has collected these pieces of advice from top fashion gurus who definitely know what they're talking about. What we liked most about them is that they don't try to impose any of those standards but, on the contrary, they emphasize that your style is all about you.
Before you leave the house, look in the mirror and remove one accessory. Coco Chanel
You can never take too much care over the choice of your shoes. Too many women think that they are unimportant, but the real proof of an elegant woman is what is on her feet. Christian Dior
There is a real vulgarity in the way women dress at the moment. They show off too much and try too hard. They don't understand where the line is between sexy and vulgar. Roberto Cavalli
Beware originality. In women, fashion originality can lead to carnival. Coco Chanel
Invest in good shoes, belts, bags, ties, and the like, and you'll be able to reinvent your outfits over and over again. Be aware of what colors you wear and buy accordingly, but always remember that you can wear either black or brown with grey. Your watch is one of the most important things you will buy; it says a lot about you. Giorgio Armani
People with good taste wear jewelry. Everyone else has to wear gold. Coco Chanel
Lady is the one who is not interested in having many men at her feet but one at her height. Carolina Herrera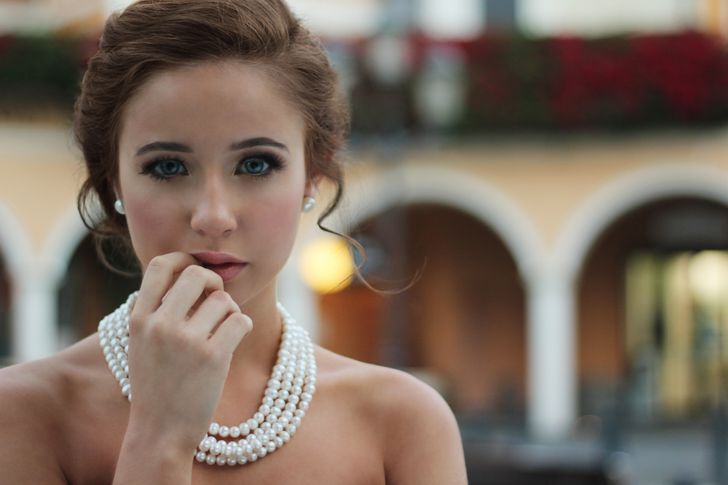 Don't be into trends. Don't make fashion own you, but you decide what you are, what you want to express by the way you dress and the way you live. Gianni Versace
Perfume is the unseen, unforgettable, ultimate accessory of fashion…that heralds your arrival and prolongs your departure. Coco Chanel
A woman without a hat is not completely dressed. Christian Dior
A cheap pair of shoes is bad economy. Shoes are the basis of your wardrobe. Giorgio Armani
One is never over- or underdressed with a little black dress. Karl Lagerfeld
Shoes transform your body language and attitude. They lift you physically and emotionally. Christian Louboutin
Fashion is not necessarily about labels. It's not about brands. It's about something else that comes from within you. Ralph Lauren
Over the years I have learned that what is important in a dress is the woman who is wearing it.