It was just recently when Alain Delon, Jude Law, and other actors were breaking the hearts of ladies around the world. It seemed no one could outshine their charm and handsomeness. However, it turned out that a new generation of talented, ambitious and very attractive guys who can easily compete with their parents has grown up and caught our attention!.
We at Newssguide were pleasantly surprised to learn about these handsome guys that are going to replace our favorite show-business-loving celebrities.
1. Jude Law and Rafferty Law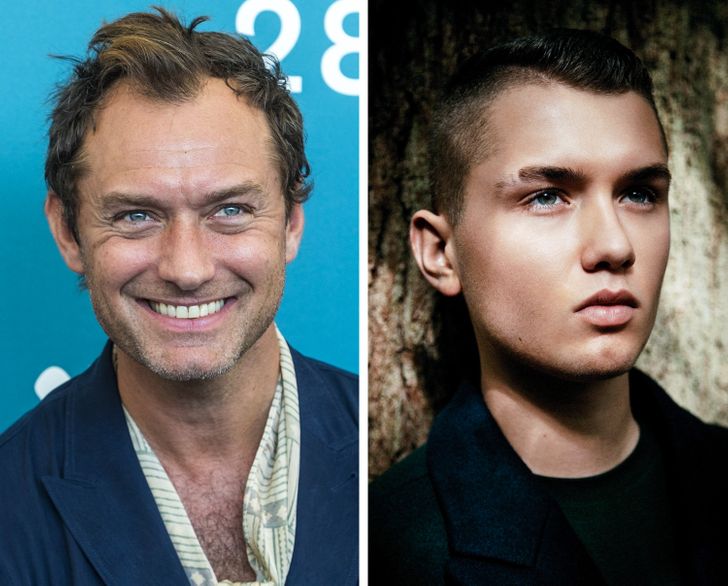 Many people don't know that Jude Law is a father to many kids — the actor has 5 children! A 23-year-old named Rafferty Law is Jude's son from his first marriage with actress Sadie Frost. Having inherited subtle facial features from his father, the young man has been working as a model for quite some time and participates in fashion shows around the world. Apart from that, Rafferty is fond of music and plays in the band, Dirty Harris.
2. Alain Delon and Alain-Fabien Delon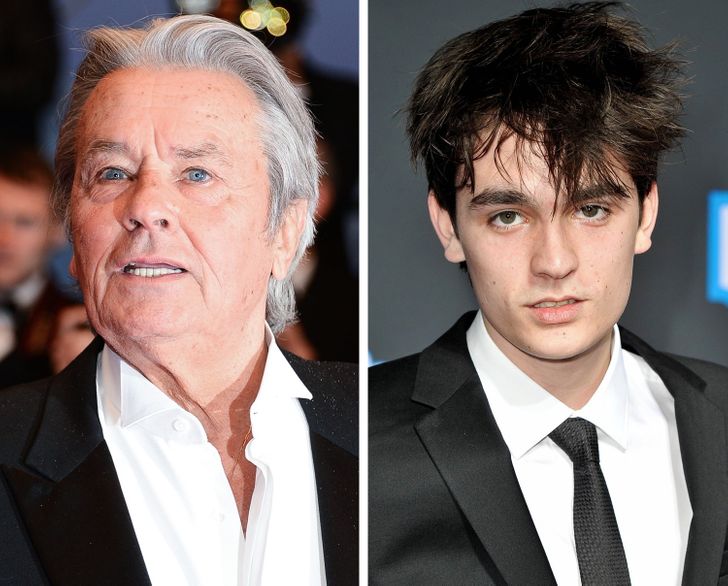 Is there anyone who can compete with Alain Delon and his attractiveness? Perhaps the only person who can do it is his son. Alain-Fabien is 25 years old and acts in movies and works as a model. Since 2015, the young man has been the official face of the Dior fashion house. Moreover, he's tried himself at writing and published his first novel, Of the Race of Gentlemen.
3. Tom Hanks, Colin Hanks, and Chet Hanks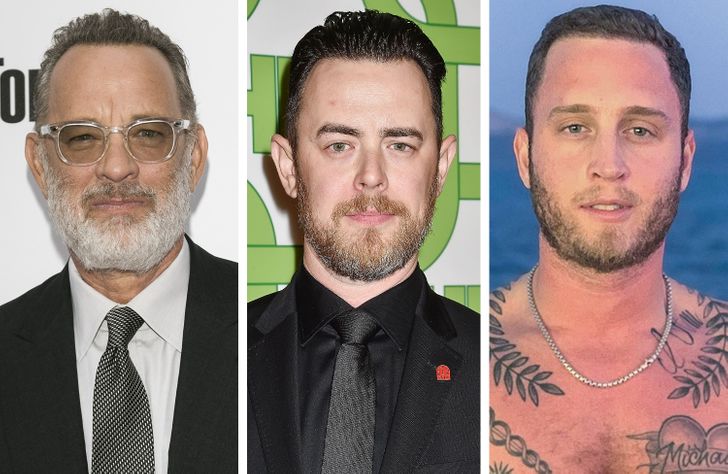 Tom Hanks has 4 kids including a daughter, Elizabeth Ann and a son, Colin from his first marriage. The latter got his father's outstanding acting talent and became a successful actor and producer. Chet and Truman Theodore are Tom Hank's sons from his second marriage. The 29-year-old Chet first decided to follow in the footsteps of his father and film movies but seems to have changed his mind. Today he is composing rap songs. As for the younger son, he maintains an isolated lifestyle and doesn't like public attention.