Many women worry that they will not get their bodies back in shape after pregnancy. However, these celebrity mothers proved that neither a tight work schedule, nor taking care of your child can prevent you from having a perfect body. And they are willing to share their experience with others!
We, at Newssguide, found 13 celebrity mothers with multiple children whose flawless bodies are a great inspiration and motivation for self-improvement.
13. Heidi Klum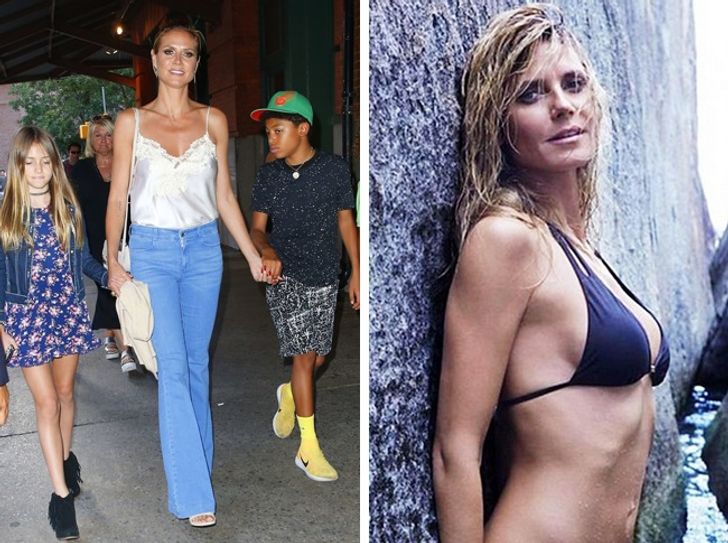 The German supermodel Heidi Klum is the mother of 4 children. Each of her maternity leaves lasted no longer than a few months, after which, she returned back to work, and was even ready to participate in lingerie fashion shows.
Heidi says that the best way to lose weight after giving birth is breastfeeding. It's also a good idea to be phisically active, but it's important to listen to your body and not overdo it. To stay in shape the model likes to ride her bike, walk her dog, or jump on her trampoline.
12. Natalia Vodianova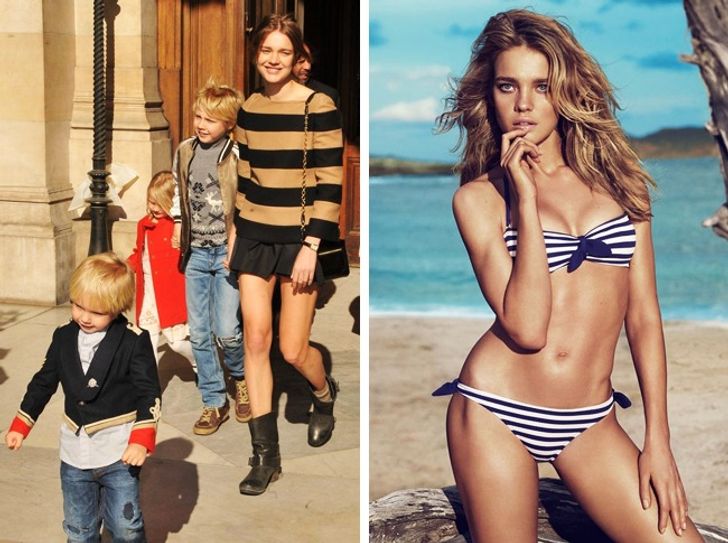 Natalia Vodianova is the mother of 5 children, and within a few days after giving birth she shared photos on Instagram showing her perfect post-pregnancy body.
To stay in shape Natalia chooses dancing. She found a quiet and cozy dance studio, where she takes private lessons. Unlike other models, Vodianova does not like fitness, yoga, or pilates, because the model believes that when you practice these types of training, your hands and shoulders get big very quickly. In addition, Natalia sticks to the blood type diet.
11. Angelina Jolie